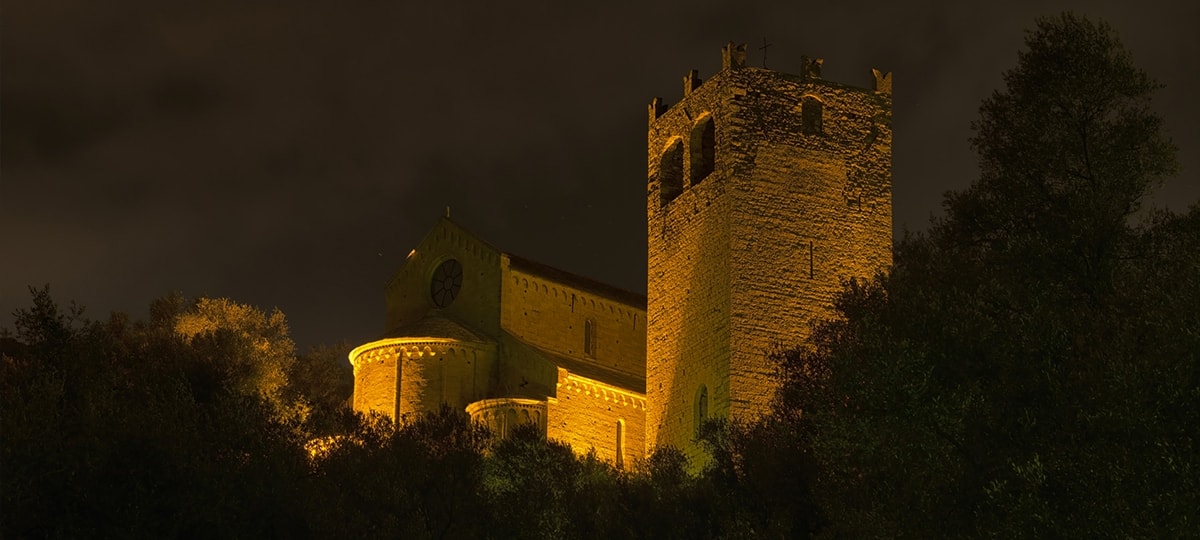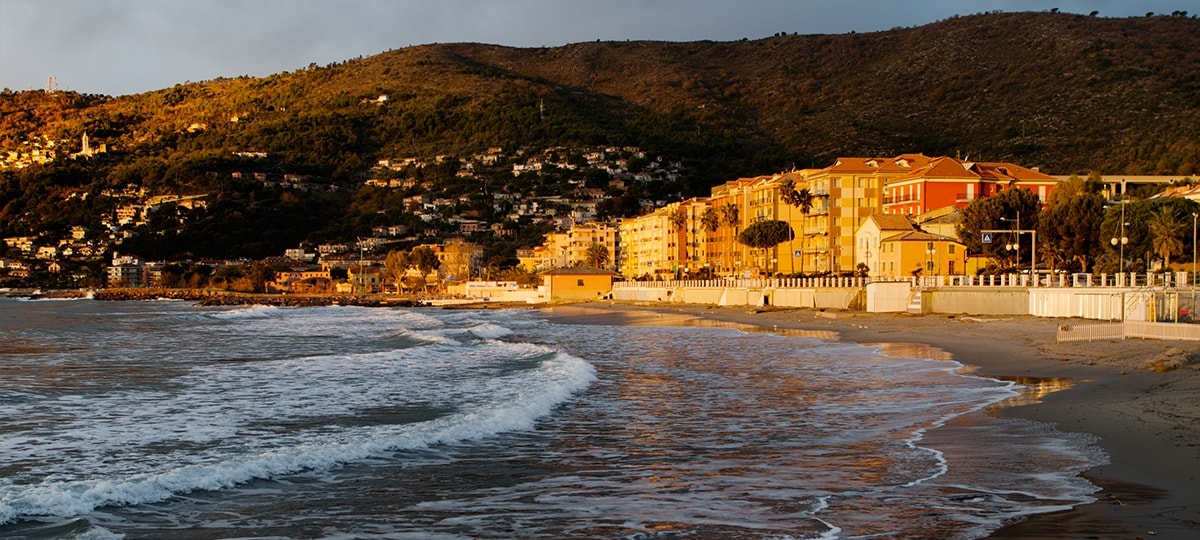 Marina, Rollo, Colla Micheri, Castello
The Andora hamlets so loved by tourists
The Andora coast has large sandy beaches and a long promenade.
The small town is really loved by holidaying families as they find there is something here to satisfy every tourist's needs.
The lush green hinterland contains typical Ligurian villages such as the hamlet of Rollo which can be reached after an easy walk.
Colla Micheri, above Capo Mele, offers paths and trails for excursions on foot and by mountain bike as well as picturesque views of the sea.
Also of interest are the medieval castle and the Romanesque chiesa dei Santi Giacomo e Filippo.
Laigueglia, Alassio and Cervo
The small neighbouring towns to the east and west
Nearby Laigueglia and Alassio are popular tourist destinations; the first is a fishing village which still preserves the typical characteristics of Ligurian coastal villages.
By contrast, Alassio has become more worldly; its historic centre is entirely devoted to shopping.
Cervo, one of the 'Borghi più belli d'Italia' [most beautiful villages in Italy], looks out over the sea and offers picturesque views.
Exploring Liguria
Holidaying in Andora exploring Liguria and its hinterland
From Ca' Rosa in Andora you can easily reach many of the most famous places in Liguria, sought-after destinations much loved by both Italian and foreign tourists.

Genoa
To the east, just over an hour's drive away, this city has many places of interest for tourists: several museums, the very famous historic centre (the largest in Liguria), the Old Port, the Aquarium and the 'Città dei bambini' [City of Children museum]
Sanremo
To the west, just 40 minutes from Andora, is Sanremo, the city of flowers, with events and reasons to visit throughout the year: the Casino and the Festival.

The hinterland
Triora, Apricale, Dolceacqua, Badalucco and Bajardo are just a few of the typical Ligurian inland locations which are well worth a visit; you can take the air in an authentic Liguria which has changed little over the centuries.